Rooms with warmth
Hospitality that reminds you of your home!
For you...
And your family
With a magnificent view ...
In Metsovo!
Victoria Hotel is built on traditional, continental architecture and features a spacious outdoor pool, but also parking (open and closed). All rooms have wooden décor and a welcoming environment for your stay. They include shower cabins with hydromassage jets and mountain views. In the lounge and bar there is a fireplace, where you can relax with a hot drink. Delicious meals are served upon request.
The quiet location of Victoria Hotel is ideal for exploring the wild and natural landscape of Epirus. In winter you can ski and then relax in the Victoria Hotel's sauna or hot tub. During the summer, enjoy the sun in the outdoor pool, admiring the wonderful mountain views.
Triple with fireplace and view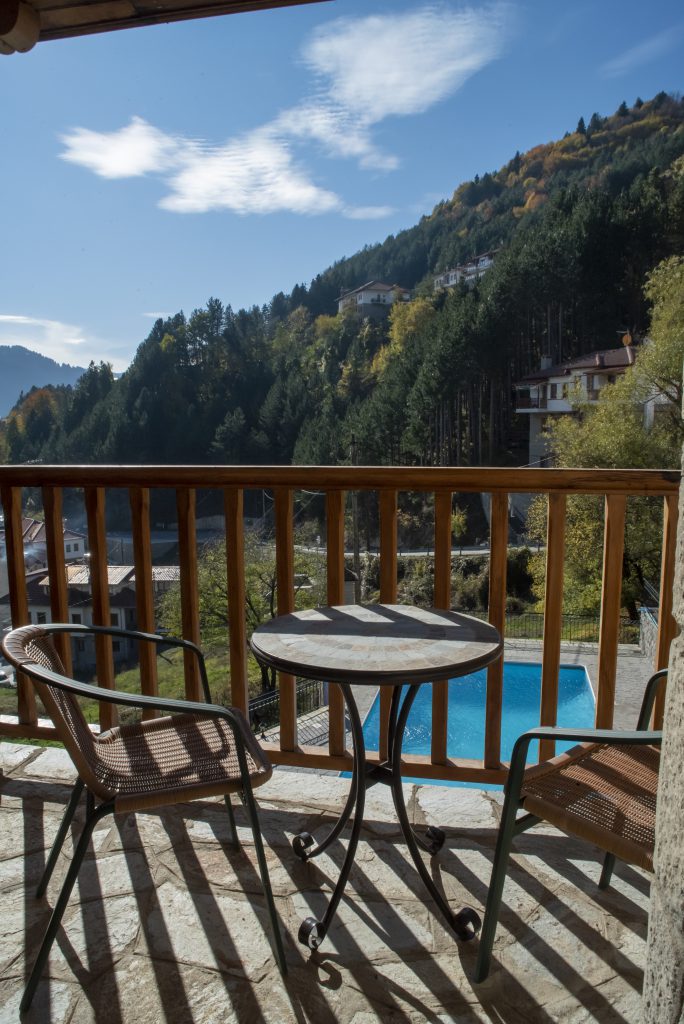 Double room with fireplace and view